There are so many things that come to mind when you think about ways to be more 'green'. One thing that hadn't occurred to me was replacing my plastic drinking straws with reusable straws. Now some people might not use straws that much, and maybe they have those plastic reusable straws that have to get thrown out after a bit because they crack, start smelling, or simply won't get clean anymore. Personally, I avoided the reusable plastic straws because I didn't like the thought of what was in them. However, I was completely oblivious to the fact that I used a LOT of straws. I didn't realize just how many I was using until I ran out of my 100 count box of disposable straws about a month after I got them. That's a lot. Sure, some of them had holes and I couldn't use them, but that's even more waste! I average 2-3 straws a day, every day. Holy cow!
Now, before you ask why I use a straw for
every
beverage, I'd like to share that I have some legit reasoning for that! Without getting too much into my personal dental history, let's just say I have a good number of issues with my teeth, and one of which involves ANY beverage that is a different temperature than the inside of my mouth touching the back of a particular tooth which would cause excruciating pain. The only way around that is a straw to direct the flow of the beverage past said problem tooth, thus I go through too many of them!
Luckily, there
is
a company out there that can help! I found
Glass Dharma
and they sent me a sampling of their products. I was very impressed with how easy they were to clean right off the bat!
(I would like to apologize in advance for my pictures, as it is amazingly difficult to photograph clear glass! I will be using mostly photos from the page since they are better than I am ever going to achieve with my camera and poor lighting!)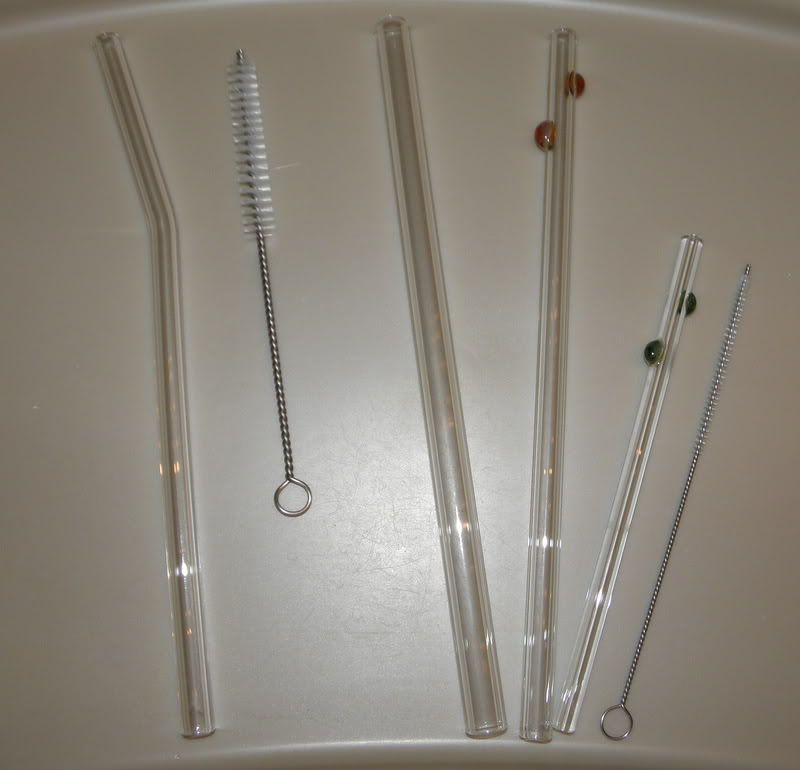 I was excited to try them out and cleaned out my Decorative Dots sipper straw (the smallest size!) and tried it immediately. I failed to take into account the fact I grabbed a larger glass, and so I had to pick the straw up a bit to drink from the cup, but it worked great! It also worked even better when I used a slightly smaller cup! *wink* I was also sent a Decorative Dots ice tea straw, and that was the perfect size for my glasses. I let some lemonade (natural lemonade with bits of lemon pulp) dry in the straw for cleaning purposes, and the brushes broke the bits free very easily!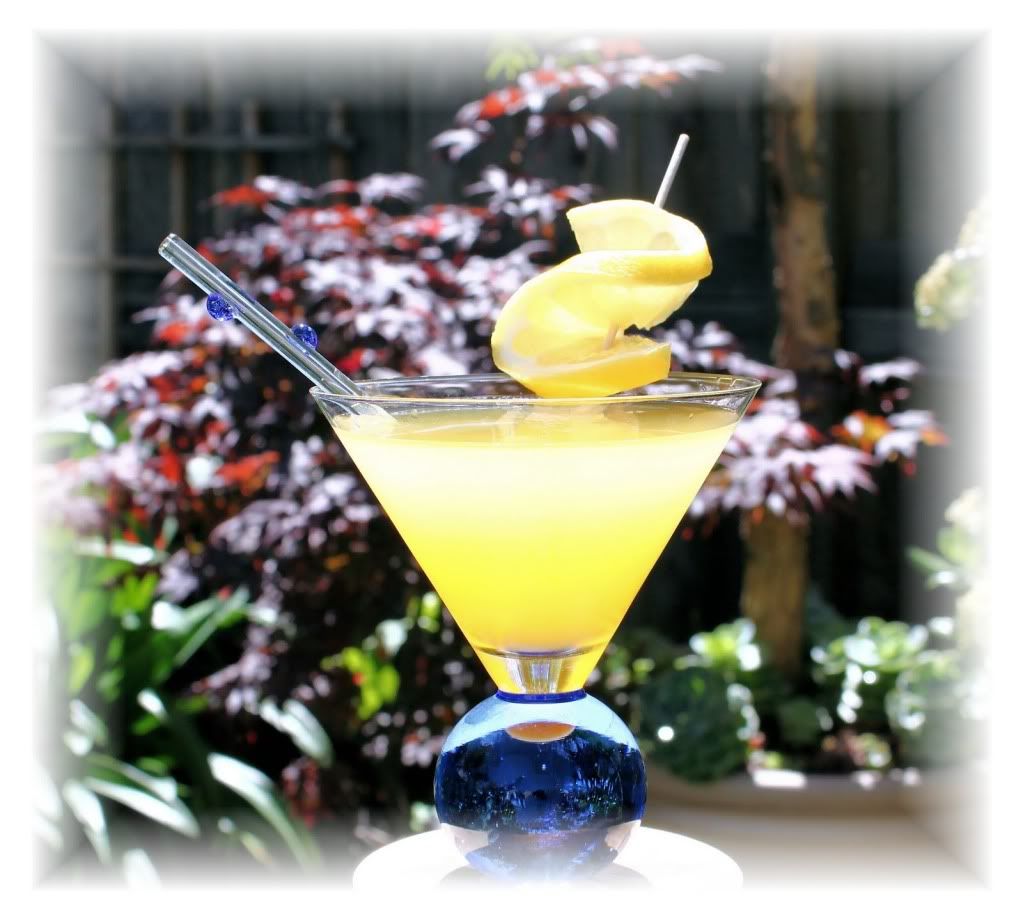 The Beautiful Bends ice tea straw also worked great for our glasses, and I loved that I didn't need to tilt the cup or reposition the straw to drink! I was concerned about how cleaning the Beautiful Bends straw would go, but it was surprisingly easy! I was given two different sized cleaning brushes, one for the smaller diameter straws, and one for the larger diameter straws. The brush cleaned the straw easily, and rounded the bend with no trouble. I didn't realize they were flexible enough to do that!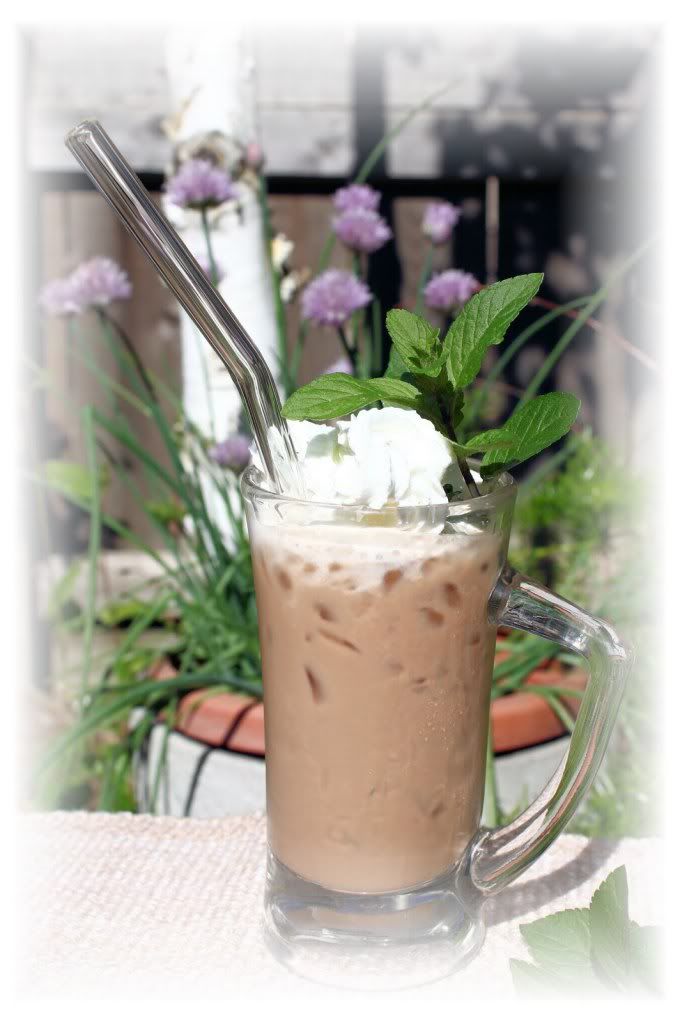 (Yeah, my pictures don't hold a candle to theirs.)
I didn't get to use the Simple Elegance smoothie straw because my husband keeps using it! He
loves
it, however, which is why I never get to use it! He didn't know it was called a 'smoothie straw' and said it was perfect for smoothies (which he makes with fresh fruits, veggies, and yogurt [or] ice cream). He also said the blueberry skins had no problem passing through the straw, nor did any of the other 'debris' from the smoothie.
Bobble wanted so desperately to use the straws, but I admit I was a bit hesitant since they were glass. He has a tendency to bang things against hard objects, and even though they have an awesome guarantee, I didn't want to test it! I tried to let him have some of my drink through a straw, but he wasn't able to figure it out. He's still learning with straws, and he succeeds most of the time.... but only after he bites down on the straw. He couldn't bite these, though I was able to see the liquid move 1/2 way up to him before he gave up. He'll like them when he's a bit more coordinated. We're still working on that one!
I love how perfectly smooth these straws are, and how they are thick enough to where you aren't going to feel like you'll break it. Glass Dharma also has a lifetime
guarantee
against breakage, though I can't really imagine them breaking with normal use. They are dishwasher and microwave safe, and they do recommend sanitizing them in the dishwasher.
Storage, especially for the Decorative Dots straws, could be as easy as a glass jar with the straws in them (like a vase), or you could use one of the
sleeves
that they sell for individual straws.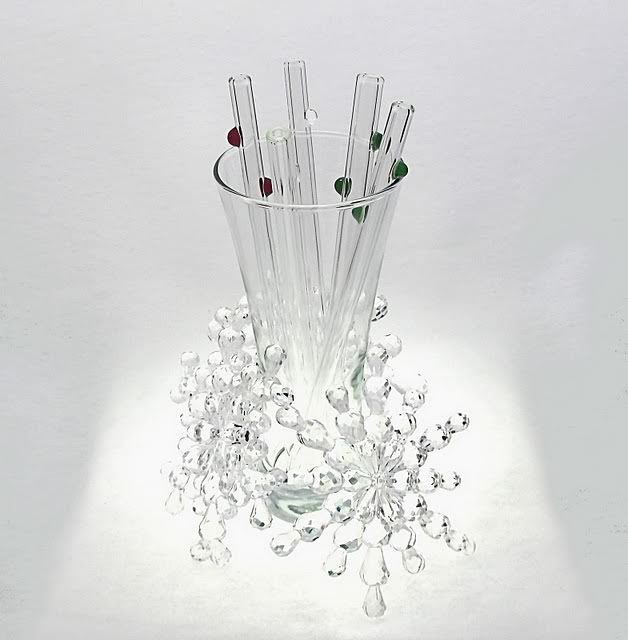 Check out the
About Us
section of their webpage to learn more about who the people at Glass Dharma are and to learn more about their straws.
Straws are sold individually or in sets.
Sets
(of four) range from $28 for a set of 4 sippers (simple elegance) to $47 for a set of 4 bubble tea straws (decorative dots). The larger straws, larger sets, and more decorative straws are higher in price.
Individual
straws range from $6.50 to $12 (again, depending on
size
and decoration). You can also purchase sets of 6 if you want! Sets of straws come with a cleaning brush. Individual straws do
not
automatically come with a brush.
Brushes
can be purchased separately for $5, as can little sleeves for your straws (made of hemp).
Glass Dharma also has offered to give one of my readers a $25 gift certificate for their online store. Enter to win one below!
a Rafflecopter giveaway
Disclosure: I receive sample(s) for the purpose of testing and review. These opinions are my own and may differ from those of your own. Thoughts Of Fluff is not responsible for shipment of the prize(s).