Earth's Best
sent me a box of their
Organic Whole Grain Rice Cereal
to try out, but like the infant formula, it's not something I've ever used with Bobble nor is it something I wanted to start using now. I opted to give this to another (different) local mama to try out, and she's written up a review of the product. Here's her review!
* * * * *
So I am trying out the Earths Best Organic rice cereal with my now 8 month old baby Evelyn. When I first tried this cereal with Evelyn, I mixed it according to the directions with my breast milk. It came out very smooth and smelled good. I tried spoon feeding her and she turned her head, rejected! I then offered it to her to see if she would self feed....she tried it and spat it out. Mind you, she does not like any brand of baby cereal or purée, she wants the real thing! I gave it a couple weeks and tried again....still not having it! I was about to throw out all the baby food in my house and I feel bad wasting good baby food!
I searched online for a recipe that uses baby cereal and baby food purée. I
found a couple yummy cookie recipes
! Excited, I began to gather the ingredients for the first one on the list. It was a banana oatmeal cookie recipe. I didn't have oatmeal, but rice cereal worked just fine. I substituted some items and made adjustments to the original recipe. I used half the sugar, coconut oil in place of shortening, whole wheat flour in place of bleached, and jarred banana mixed berry baby food purée in place of mashed bananas.
They are easy to make, easy to adjust and taste very good! So I put them to the ultimate picky eater test. They were a hit! They were so good that Evelyn and her father devoured them! It makes me happy that I can bake something yummy & healthy, and I look forward to making more of the recipes that I have found. I am glad that Earth's Best Organic is non-GMO and is something that I can feel good about serving my child. It is wholesome, healthy and organic! Even though she doesn't eat it the way the box says, she still gets the nutrition she needs from it.
Success!!!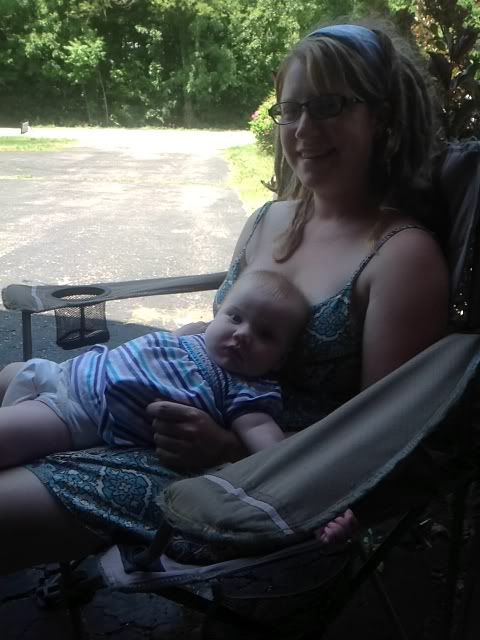 Bio: Amanda is a stay at home mother to her 8 month old daughter, Evelyn. She cloth diapers, breast feeds, practicing baby led weaning and baby wears. She is an animal lover who has 2 cats, a dog and lots of fish. Her dream is to be a homesteader some day. :)
Disclosure: The product mentioned above was given to Amanda in exchange for a review. This did not influence her opinion of the product in any way. These opinions are Amanda's and may differ from those of your own.