How many of you use paper towels? C'mon, I know some of you do! Now how many of you cringe at how much you use them? They do cost a lot, and they waste a lot.... but do you keep using them? Possibly. We did. I hated it. I wanted something different, but still we fell into the trap of buying them over and over again. We then were given the chance to do a review of The Unpaper Towel. I was so excited for these you have no idea! In fact, I'm really excited to post this review for you... even more so, actually, because my husband was excited about it, and actually asked if he could write it. It's not going to be all his, but I'll make it a joint effort. I'll have his comments in

blue

, and I'll throw in my two-cents in

purple

. He wanted to do this, so I'll let the bulk be him!



First, a little background:





The Unpaper Towel is one side cotton terry cloth, the other side either a stain resistant fabric or a cotton print fabric. They are held together by snaps to create a roll of awesome-looking, reusable towels for the kitchen! They are sewn in North Carolina by Bevin, and what an awesome job she does! Just look at my awesome roll of Unpaper Towels (straight out of the package!)






First appearances - looks really cool. Could be used as dinner napkin I guess, but the snaps discourage me from that somewhat. But still pretty cool looking as long as drying the instructions are followed.

I also really wanted to use them for dinner napkins, but that was before the logical part of me said that I'd end up scratching myself with the snap because I would end up forgetting they were there. His 'drying instructions' comment is because I let them sit in the dryer over night instead of taking them out and putting them on the roll immediately. I knew this would cause them to be less-pretty, but they would still be functional. Who'd have known that he'd care about them looking pretty! *laughs* They did still look nice, they were just folded over in spots, wrinkly, and didn't wrap as tightly as if I had followed the instructions to a T. I had a choice.... let them look a bit wrinkly, or go to bed in time to get 5 hours of sleep to work my 10 hour day the next day. You bet I picked the sleep!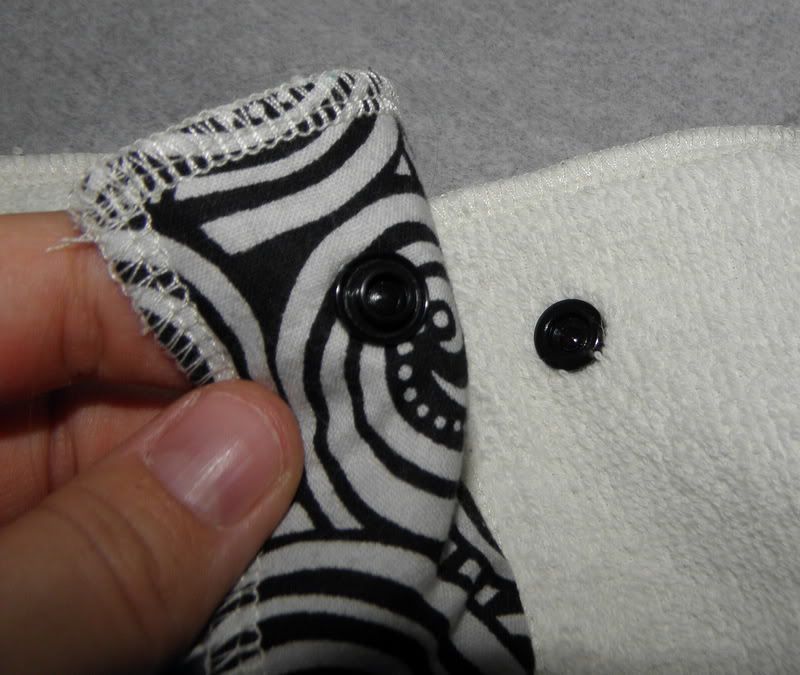 They work great for liquids and absorb considerably more than a paper towel, plus, you can wring them out like a rag without tearing them, so for spills these are superior.




(Says it all!)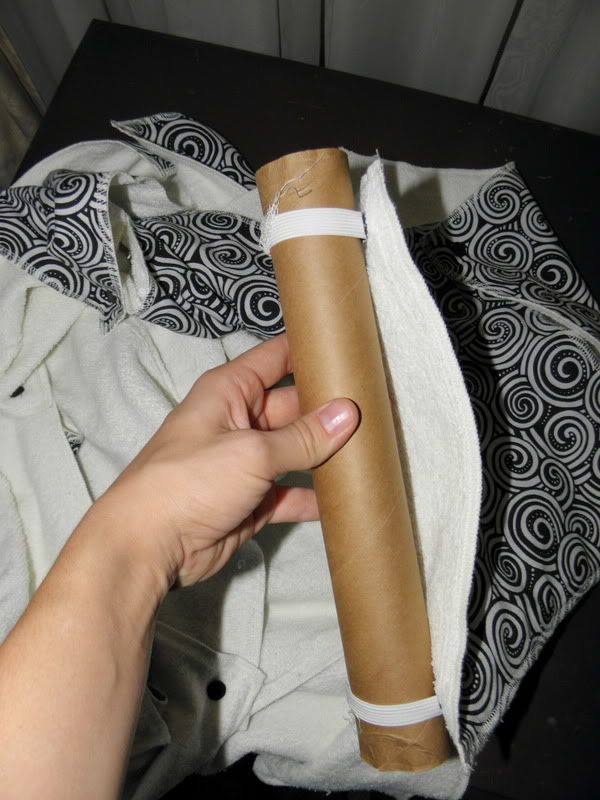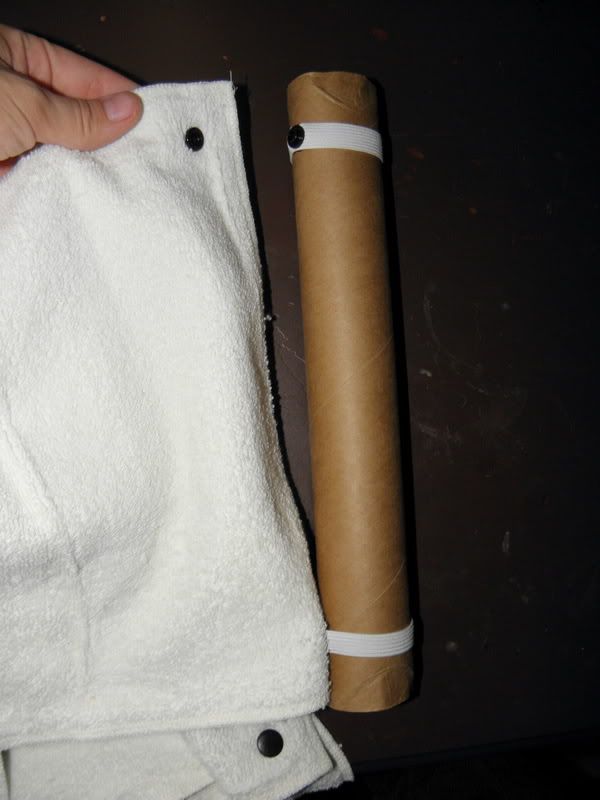 Make great wipes in the kitchen for feeding time. As long as you pay attention to where the snaps are, these are great for cleaning up the little one after a messy meal. One, in most cases, is all it takes for that task.




Just like using them for a napkin for yourself, you need to watch out for snaps on the little one! These definitely do a much better job wiping up than paper towels!!! They are also a generous size of approximately 11"x11" (yes, approximately... being the genius I am, I didn't think to measure them before I let them wrinkle up!).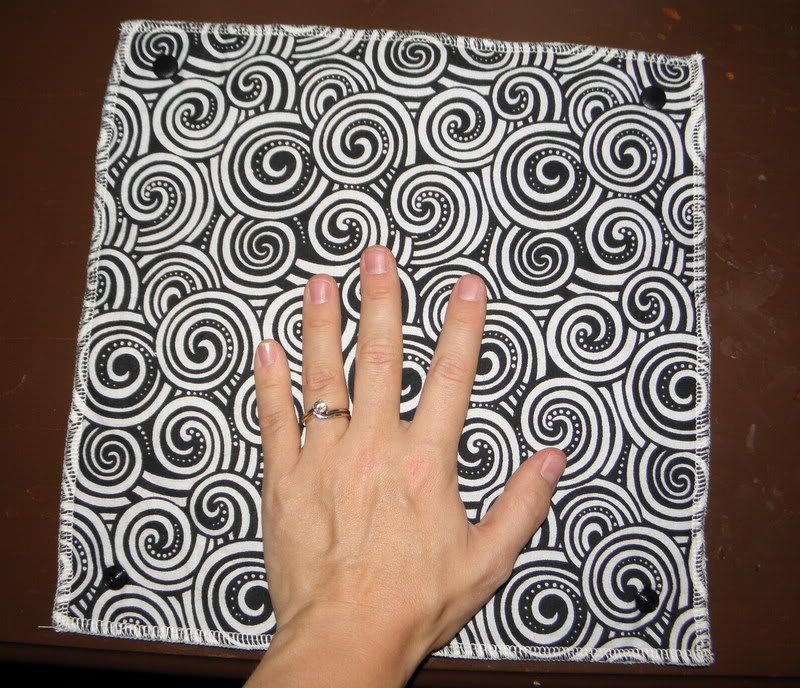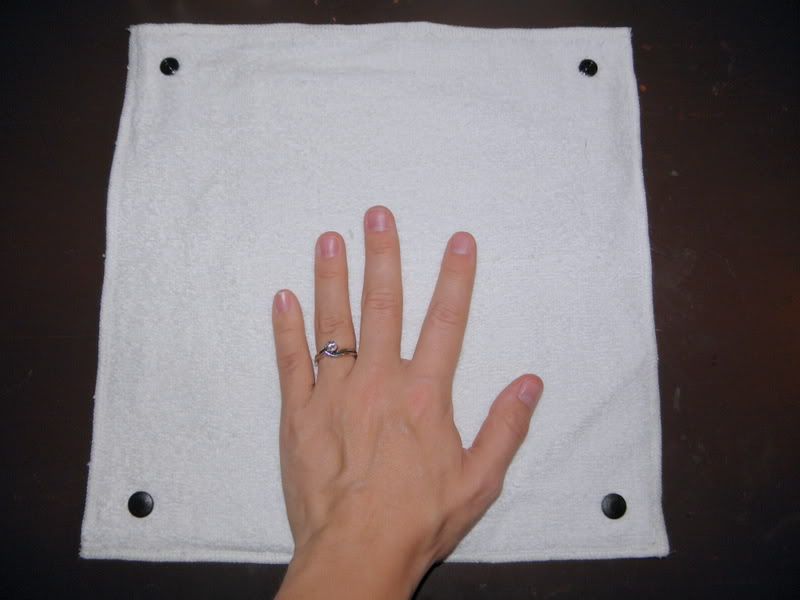 I would still always keep a roll of paper towels on hand. There are things I would not want to use cloth towels on, like cleaning the grill, or sopping up grease. I have always heard about how oils that sit in cloth can spontaneously burst into flames…. that is not really a big concern with me, but I can tell you after getting oil on massage sheets for years, it eventually will not wash out and leave a musty smell locked into the fabric. There are detergents specially formulated for removing oil residues, so if a person wanted to switch entirely to The Unpaper Towel, I would recommend such a detergent for keeping them in optimal condition.


This is where we disagree. I don't see a problem sopping up grease with cloth. I wouldn't want to use these for grease, however, as I like them looking nice and not smelling like grease! I don't, however, see any problem soaking up grease and then rinsing it out and washing shortly thereafter. That being said, laundry does tend to sit at our house before it gets washed.... but I'll blame the 10-hour work days on that one (and the fact that hubby lets me do all the laundry -- yes, lets. I like doing the laundry [so long as that doesn't include folding and putting away! hah!]). As far as the detergents, I have had great luck with Tiny Bubbles getting the oil smell out of his massage sheets!
These are SO much nicer looking than paper towels, aren't they?
All in all, these are pretty handy to have, and although I still would choose paper towels over The Unpaper Towel in certain situations, having these in the kitchen will drastically cut down paper towel usage. I will admit, I cannot stand using the same ol' kitchen towel over and over again, so I used paper towels for drying my hands off more than for anything else (after thoroughly shaking them off to remove as much water as possible of course). Using Unpaper Towels for drying hands off alone will significantly reduce the amount of paper towel usage, thus buying it much less!


These are handy to have! I have no problem reusing the same towel (or Unpaper Towel!) for drying hands. My catch is when it's a multi-purpose towel in the kitchen, as then you're spreading germs if you wipe your hands off to dry, and also after cutting veggies or something. I would like to say these are simply great for wiping things! I was getting ready to leave for work the other day, saw something had spilled in our fridge, and grabbed an Unpaper Towel that was sitting near by (hubby used it to dry his hands). I got it a tad be wet, and voila! Fantastic for wiping stuff out! Took a second and it looked clean. Of course it wasn't "clean" clean since I didn't use any cleaner, but it will be much easier to clean when stuff hasn't been sitting there drying and gunking!
So there you have it: The Unpaper Towel! Durable, reusable, stylish...... what's not to love?
Bevin was generous enough to offer a set of Unpaper Towels to one of my readers, too! You can pick the pattern, so long as it isn't one of the organic materials! Enter to win below!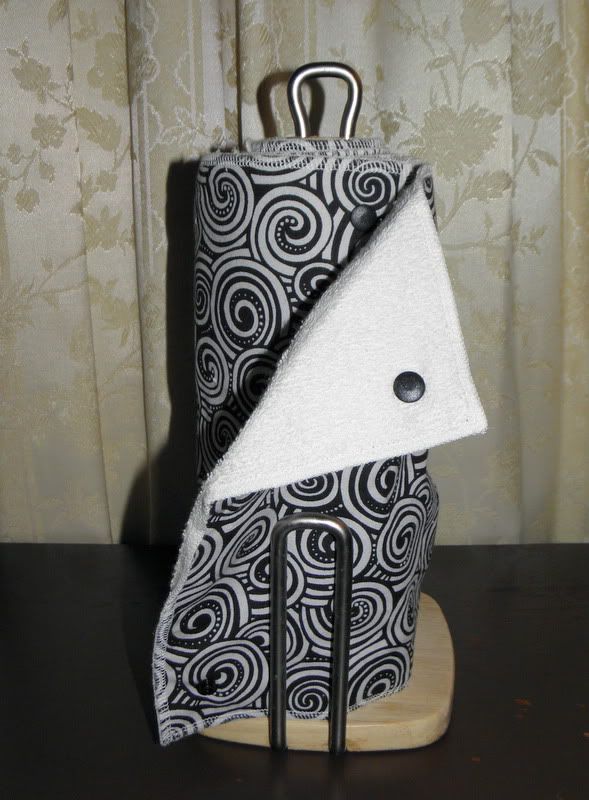 Disclosure: The product mentioned above was sent to me [us] by the company in exchange for a review. This did not influence my [our] opinion of the product in any way. My [our] opinions are my [our] own and may differ from those of your own.
a Rafflecopter giveaway